Image

About the Program
In partnership with RICOH, Penn State's Print Management Program supplies printers/multifunctional devices to all University departments. If your department needs a device, contact the Print Management Program—and we'll work with RICOH to evaluate your device usage and find the best copier for your department.
Image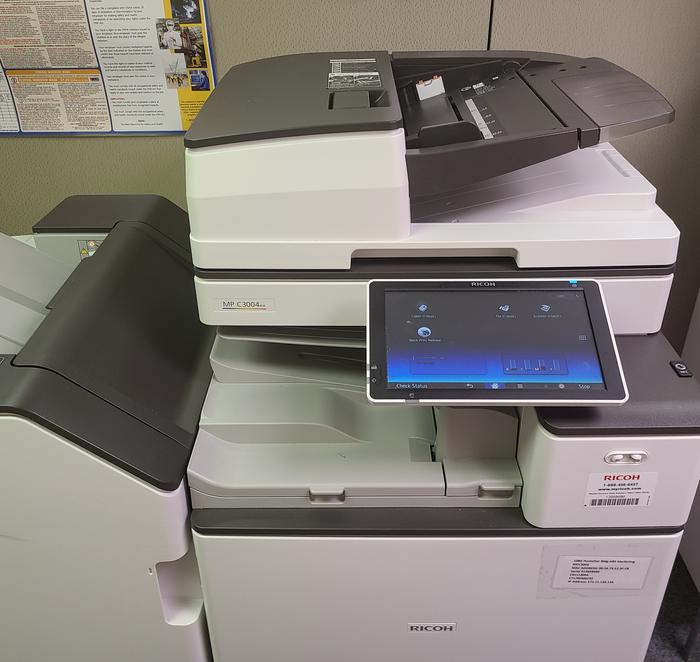 What You'll Get
Top-of-the-Line Equipment: Your MFD/printer will be one of the very best on the market today. All MFD's will copy, print, and scan (faxing is optional), and can easily be connected to your existing computer network.
 
Pricing: You'll pay a monthly fixed fee and low per-copy rate for black and color. All supplies (except paper) are included in your per-copy price.
 
Professional Service and Support: All devices are covered under a comprehensive maintenance plan. We also stock many parts and toner cartridges right here on campus for your convenience. 
 
Flexible Terms: You will have the ability to move, exchange, or add machines as your needs change.
For more information on service and supplies please visit the Ricoh website.
For supplies or services on your device, please contact Ricoh directly at:
Ricoh
Ebony McGhee, Equipment Specialist
Ricoh Global Services
Phone: 404-492-1041
Email: [email protected]
To learn more about the Print Management Program, please contact:
Penn State
Sue Houck, Coordinator, Multi-Function Device Program
101D Hostetter Business Services Building
University Park PA 16802
Phone: 814-863-1464
Fax: 814-863-4914
E-mail: [email protected]